True story: when I first told my best friend the plot of FIREWORKS, she put her drink down and looked at me and said : "Oh my God, this is the book you were born to write." Two years and many, many words later, I am so excited to report that this baby finally has a cover: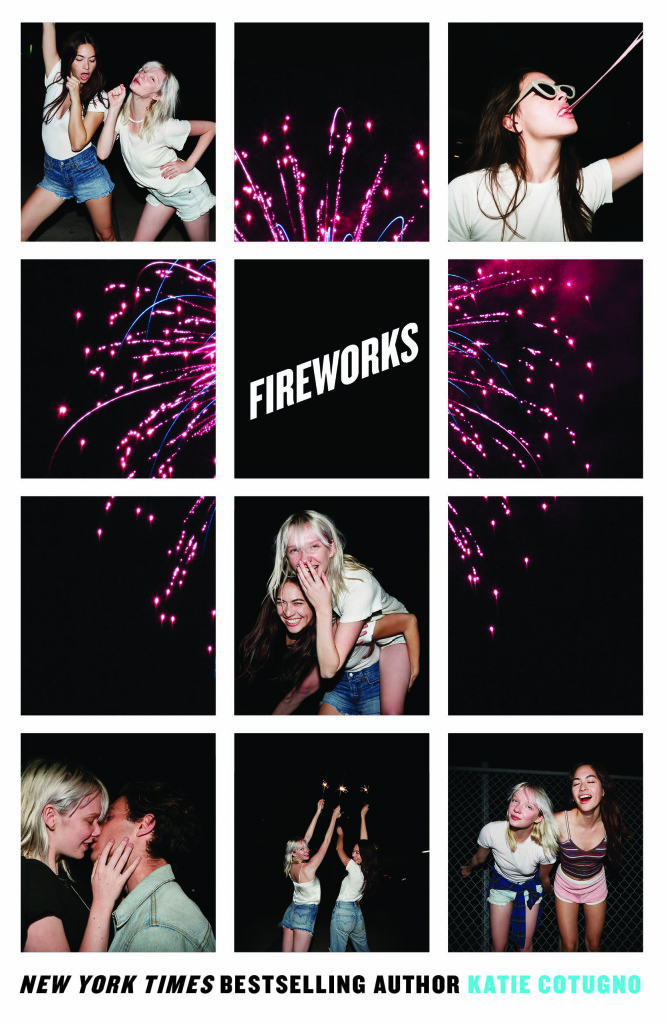 YOU GUYS. I am obsessed with it. I love how dramatic + sexy + fun it is. I love that the models were REAL LIFE BEST FRIENDS (!). And most of all I love how it kind of looks like the 99 DAYS cover's darker, moodier little sister. Because, spoiler alert, that is also kind of how I think of this book.
OH HEY, HAVE SOME COVER COPY WHY DON'T YOU:
From bestselling author Katie Cotugno comes the story of friendship, the excitement of first love, and the feeling of being two best friends on the verge of greatness.
It was always meant to be Olivia. She's the talented one, the one who's been training to be a star her whole life. Her best friend, Dana, is the levelheaded one, always on the sidelines, cheering Olivia on.
But everything changes when Dana tags along with Olivia to Orlando for the weekend, where superproducer Guy Monroe is holding auditions for a new singing group, and Dana is discovered too. Dana, who's never sung more than Olivia's backup. Dana, who wasn't even looking for fame. Next thing she knows, she and Olivia are training to be pop stars, and Dana is falling for Alex, the earnest, endlessly talented boy who's destined to be the next big thing.
It should be a dream come true, but as the days of grueling practice and constant competition take their toll, things between Olivia and Dana start to shift . . . and there's only room at the top for one girl. For Olivia, it's her chance at her dream. For Dana, it's a chance to escape a future that seems to be closing in on her. And for these lifelong best friends, it's the adventure of a lifetime—if they can make it through.
I have so much fun stuff to share surrounding the release of this baby I actually might pee from excitement. Stay tuned for ARC + preorder info, and, as always, thanks for hanging out.